Turning dust into dollars: Why we invested in industrial biotechnology firm, Bind-X
In August 2023, HG Ventures led a €10M investment round in German biotech company, Bind-X. Here, Nick Arnold, Principal at HGV, details the rationale, and why this is such a strong fit for our portfolio.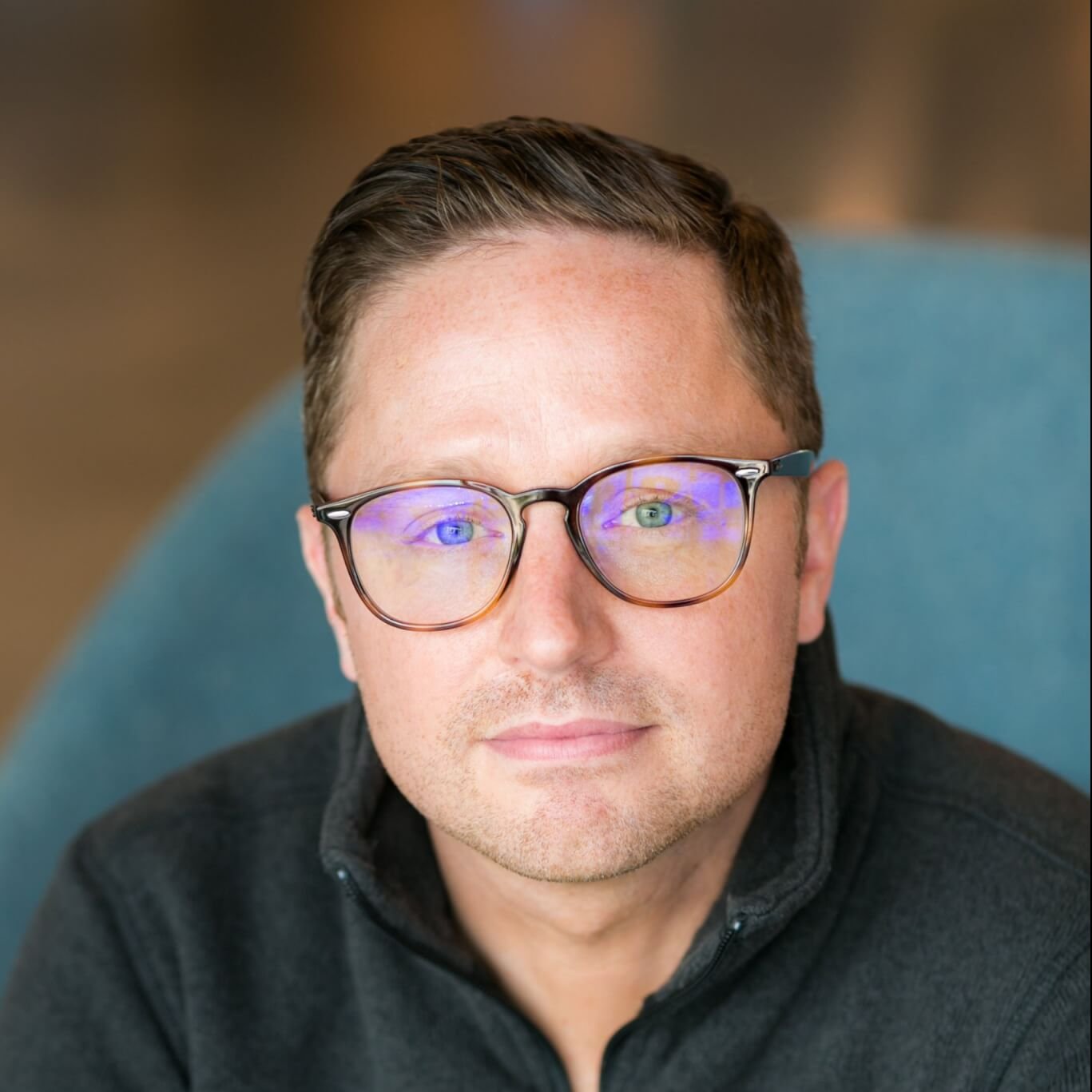 In industries such as mining and road building, dust is a fact of life. But it is also a major challenge.
Not only is dust a cause of health and safety problems, it is also responsible for environmental pollution and loss of production.
Current methods of dust control include simply spraying water, or using costly chemicals that are themselves also often harmful to the environment. Government institutions are enforcing increasingly strict regulations on these methods and the search has been on for some time for a technology-led solution to the problem of 'fugitive dust'.
The team at Bind-X has developed a microbe-based binding technology that is able to control fugitive dust from roads and other open areas in a significantly more cost-effective and environmentally friendly way than existing alternatives, enabling customers to control dust and pollution through a long-term solidification of the source of the problem.
An alternative to chemicals
Most existing solutions for suppressing fugitive dust rely on the use of chemical compounds such as calcium chloride, magnesium chloride, bitumen and lignin sulfonate. But these solutions are criticized for their detrimental environmental impact: Rainfall can cause chloride-based chemicals to run off the roadbed, polluting the water table. And calcium chloride can also cause gradual but severe damage to the underside of vehicles; over time it erodes metal and steel, causing brakes, wiring, and other vital vehicle components to fail.
Bitumen-based products inject long-term, non-bio-degradable residuals in the soil causing challenges in the renaturation of the areas and also cause difficulties in product handling and equipment maintenance.
Lignin sulfonate has been promoted as an environmentally acceptable and cost-effective alternative to chloride-based dust suppression agents. However, it does not achieve lasting results, and must be reapplied frequently, making it a less practical solution.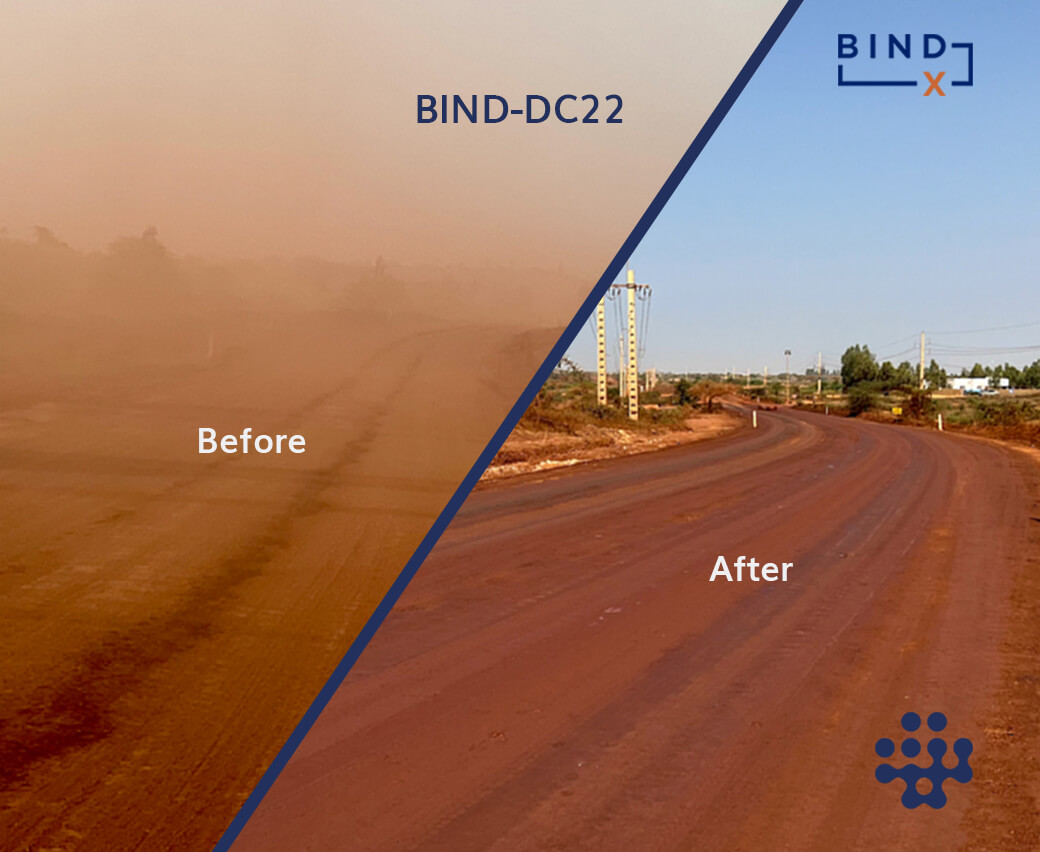 By contrast, the solution developed by Bind-X is based on a completely new mode of action by inducing a natural solidification process within the surface.
This method wins for a host of reasons, both performance-wise and environmental: Its use means less fuel, less maintenance, and less labor for reapplication; and it means a significant reduction in environmental impact, with less water used, less pollution, and less CO2 emitted; the company's overall KPI is to save its customers megatons of CO2 emissions. Less dust also means better health and safety for construction workers and communities.
And the potential market is sizable.
A growing market
Market intelligence consultancy, Mordor Intelligence reported that the global market for dust suppression chemicals reached a volume of 10.6Mt in 2022 and is projected to grow to 11.9Mt by 2027, with an estimated value of $5.9B.
The mining and construction industries account for 70% of the market's end-use applications, driven by demand for mining and construction activities, and the need for those activities to be sustainable and compliant with increasingly stringent environmental standards.
Opportunities beyond construction
While mining and construction are multi-billion dollar market opportunities, the Bind-X technology also has multiple other potential applications.
Bind-X's technology platform Bind-Tech® can also be used to prevent the growth of weeds, replacing the use of conventional, chemical herbicides in agriculture. And the global herbicide market is valued at more than $30B.
It's a global market, too, and Bind-X already has customers operating in Africa, Australia and South America.
Immediate opportunities
As with all of our investments, we enlisted the support of colleagues from across The Heritage Group of companies in our assessment process who identified new potential market applications for their technology.
Beyond all of this, it is particularly exciting to have invested in a German business. Germany is a global center of excellence for industrial biotechnology, and while HG Ventures has a number of investments outside of North America, this is our first in Germany.
We are thrilled to be backing such an innovative business, and looking forward to working with the team on applying their binding technology to other industries and bringing many more new products to the international market.